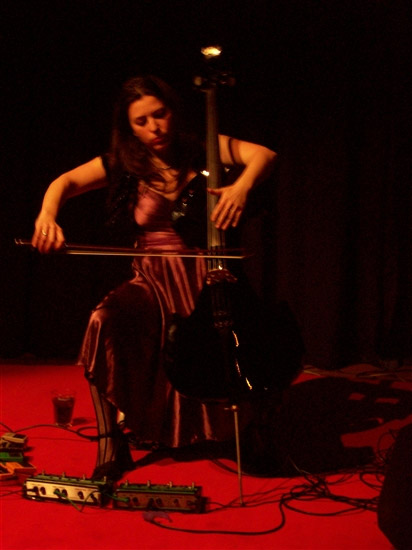 Bela is an innovative and resourceful musician: an improvising cellist who is equally at home on a concert hall stage, round a bonfire, leading a community string band, at a hospital bedside, in a recording studio, at the feet of a trapeze artist, and most things in between.
Her adventurous spirit has led her to play all over the world, in many different genres, playing both acoustic and electric cellos, as well as being a solo loop pioneer for ten years – touring all over the world, releasing four solo records, and securing her work with household names such as Stomp and Liam Gallagher.
Her skill and experience in bringing people of all abilities together to make sound and music has led to highly rewarding work with a huge range of people, including people living with dementia, refugees, for mental health, children in hospital, older people in the community. 
This highly-skilled and sensitive work has been informed by years of performing and improvising: common to both is active listening, responding, and contributing to whatever is happening in the moment, committing to the process and cherishing the experience.
No Results Found
The page you requested could not be found. Try refining your search, or use the navigation above to locate the post.